Archive / Other
News about Other pod systems, and other activities not linked to specific vendors.
Pods for India's new Film City 2-17-2021
Feb. 17, 2021- Yamuna Expressway Development Authority Industrial Development Authority has decided pod taxis will serve two planned mega projects in Noida (near New Delhi): a new airport and a 1,000-acre "Film City" studio facility. Both will be served by a 35 km express metro line; the pod elements are quoted at a cost of $8.2M per ilometer, a total of $41.2M. The article's ambiguous English says pods will link Film City and the airport, but those projects are more than 30 miles apart.
• UPDATE-
This study
set out to study a 70 km connection. 9-4-2020
Link
Vuba, new US-Rwanda pod entrant 2-8-2021
A new personal rapid transit company was announced Feb. 4 in an email from co-founder Peter Muller (PRT Consulting, ATRA). Called Vuba ('quickly' in the Kinyarwanda language), the company bills itself as a "Smart City" mobility company, with plans to use solar-powered driverless suspended vehicles on elevated guideways to provide nonstop origin to destination travel.
The development team comprises East Africans and Americans including co-founder Muller and founder Paul Klahn. In a brief email exchange, Mueller described Vuba as being designed in response to poor bus service and growing traffic congestion.
Vuba lists offices in Colorado Springs and Kigali. The company will license an existing control system, but needs $20-30 million for development. The system will be based on as yet undisclosed proprietary designs for a switch and non-truss guideway. Muller says the Vuba switch has no bumps through the switch, no speed limit, and all wheels are supported all the way through the switch. ©2021 PRT NewsCenter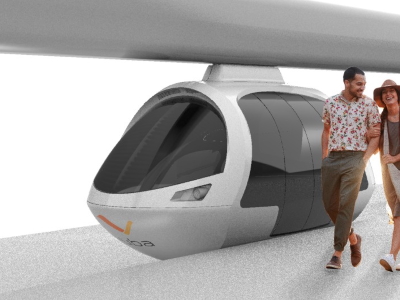 Link
Glydways, Bay Area PRT hopeful. 9-14-2020
System at model stage, eyes South San Francisco system.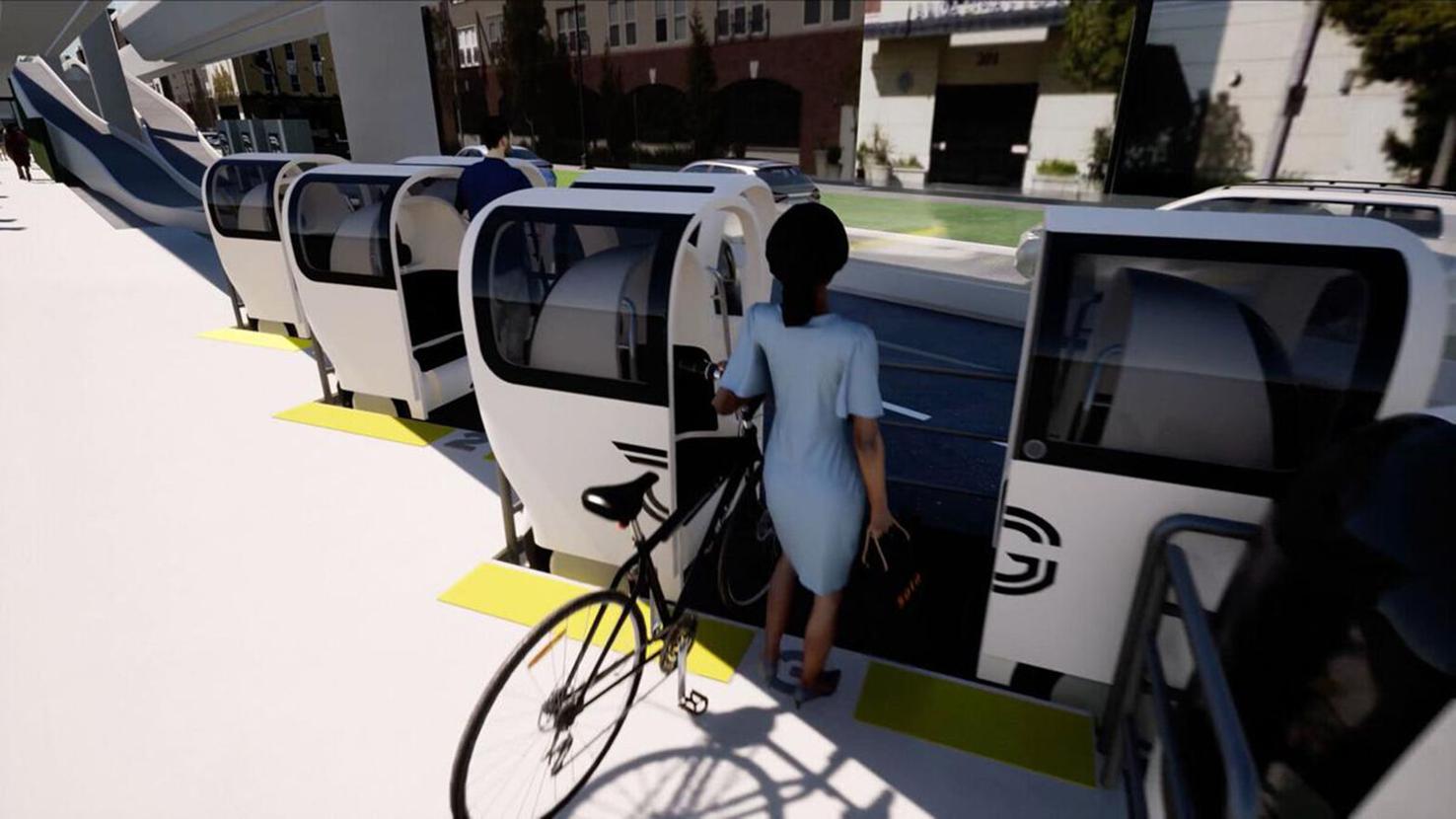 Link
(India) Dehradun pods finally approved 6-12-2020
• Project tender:
Proposed route with 21 stations
. 12-16-2020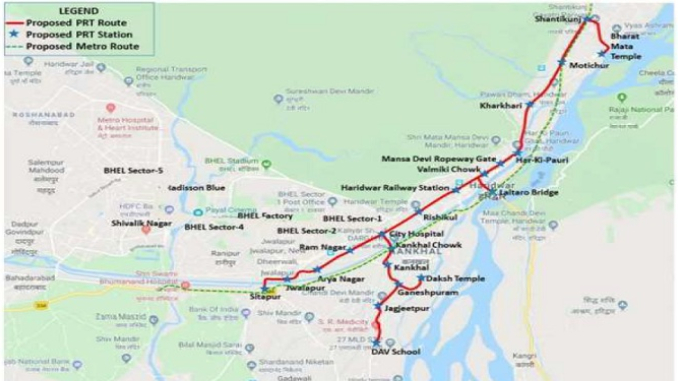 Link
RTC says No to Trail and Pod Cars (Santa Cruz). Commission will not study Pod Cars for rail-trail, even a high-level analysis. 6-4-2020

Link