Archive / UrbanLoop
Descending order by Date
Threads in Asc by Date
UrbanLoop originated in 2017 as a project of the University of Lorraine, involving 100 students, two departments (the National School of Electricity and Mechanics and National School of Mines), 4 universities, the National Center for Scientific Research, and the Grand Est region including the city of Nancy. Construction of a 200m demonstration system began in 2019 at the Institute of Applied Sciences-Brabois Engineering campus; testing was conducted there in 2020. The program is moving rapidly toward implementation: a 2.2 km temporary system is planned to serve one venue in the 2024 Paris Olympics; after the Games the system will be dismantled and installed permanently in Nancy in 2026.
New video from Metropole Grand Nancy (Greater Nancy Metropolitan Area) promoting the city's future PRT system. 11-1-2023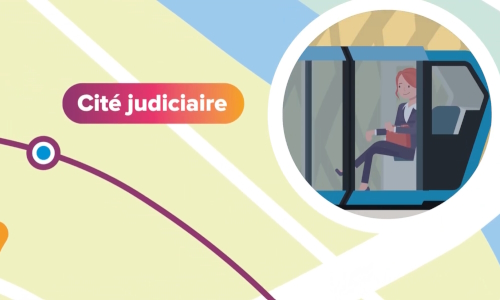 Frame from Metropole Grand Nancy video. -YouTube
Link
Lorraine Actu reporter tries out UrbanLoop capsule 10-19-2023
Link