Archive / skyTran
It is only slightly hyperbolic to say that skyTran is a passive maglev system based on a 1990s cocktail napkin by Doug Malewicki, and now 20-something years later it might actually be happening.
skyTran secures $30 mil financing 4-26-2016
Link

This is the skyTran demonstration system on the IAI campus at Ben Gurion airport, billed as the "ugly duckling." 4-21-2016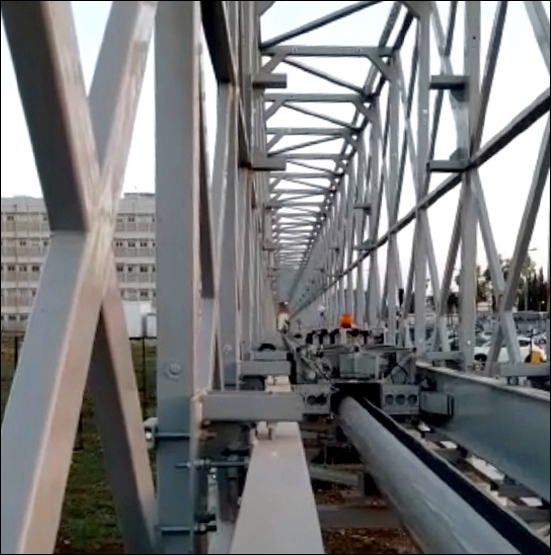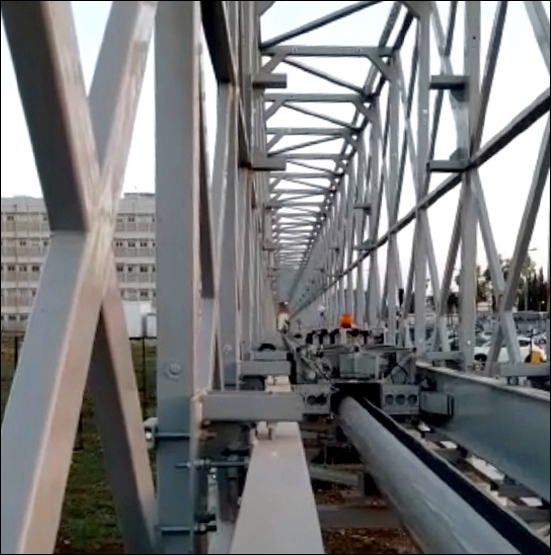 The guideway is inside a cage testbed. skyTran says a 'look-like' version (i.e. elevated on pylons) is now under construction.
skyTran photo
Link
Editor's Blog: Back And Forth With skyTran 1-26-2016
"One of the things we miss about the old days of covering personal rapid transit is the way everything used to be out in the open..."
Link
SkyTran "will soon be reality" (Fortune) 11-24-2015
Link
First photos (ever) of physical skyTran components (Washington Post) 10-27-2015
"Sanders said that the system is the best fit for any sprawling city that lacks a subway"


Link