Archive / Ultra
This page sorted Descending By Date
Threads in Asc by Date
This program started in the 1990s at Bristol University as Advanced Transport Systems and became known as ULTra, for Urban Light Transport. The UK airports entity BAA bought into ULTra to develop the Heathrow Airport Pod system, and acquired ULTra in 2009. The first public system began service in 2011 at Heathrow, and ULTra was rebranded Ultra Global, owned by Heathrow. In 2015 Ultra Global was sold to
Fairwood
of India. In addition, an autonomous vehicle version is being developed by
Westfield
, and partners from the Bristol years have formed
Ultra-MTS
to promote Ultra.
Map showing Chengdu-Tianfu Airport upcoming PRT system and location of remote parking complex
8-7-2021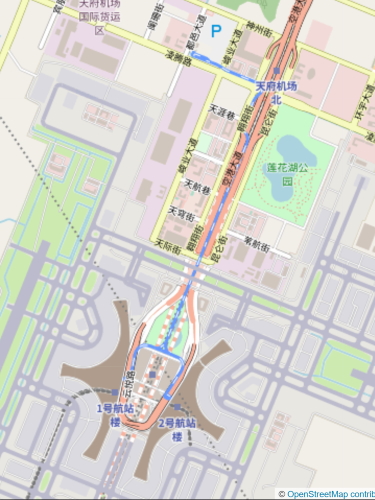 Blue & white PRT line runs from the terminal buildings to P facility -Openstreetmap
Link
/ Chengdu-Tianfu
Ultra-MTS has contract with Chinese airport project 11-26-2020.
Information from Chairman's bio. The new Chengdu-Tianfu International Airport (IATA: TFU) in central China is to open in 2021.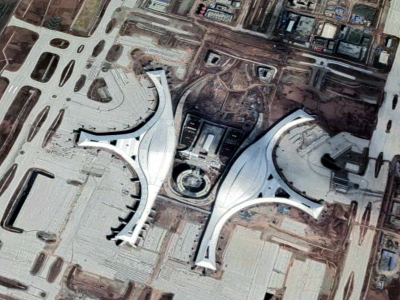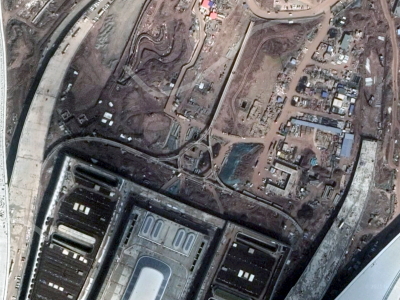 Chengdu-Tianfu Airport nearing completion, construction of PRT guideway visible between 2 curving terminals. -Google Maps
•
PRT project passes expert review
1-22-2017
•
PRT also in urban transit mix for planned Airport City adjacent to airport
4-9-2019
• "
the first PRT in Asia and the second PRT in the world
" 6-18-2019
Factually incorrect, obviously: 1) Morgantown, 2) Masdar, 3) Heathrow,* 4) Suncheon.
•
PRT station will be part of transportation center
situated between the two terminals. 8-11-2020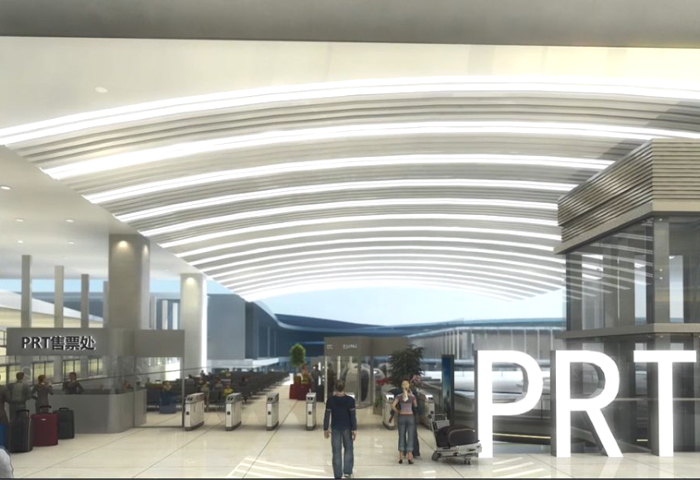 Depiction of PRT station inside "traffic center" (berth at center).
•
PRT in project description
for airport transportation transfer center. 11-13-2020
•
Reporter on test flight to TFU
1-22-2021
*PRT to link terminals to remote parking area 4800m/2.98mi away. Will be second [Ultra] PRT in the world.
• "
the airport project is equipped with a personal rapid transit system
" 2-7-2021
•
Project reaches batch commissioning stage
6-6-2021
Kunming Shipbuilding is building 22 pods (photos).
• "
TFU officially open
6-28-2021
PRT system will have 6 mi of guideway, 4 stations, and 22 pods. Phase One of the new airport is one terminal and 3 runways; Phase Two will add a second terminal and another 3 runways.
Link