Posted March 31, 2008
Bush in Romania

Plans to visit Coliseum, Vatican

President Bush arrived in Romania today for the NATO summit, continuing the important business of conducting foreign policy.

"It's good to be in Rome," Bush said.

"I've been looking forward to this trip my whole presidency," said the clearly excited president. "We're planning to do the tourist thing, be turisticos. Want to see the Vatican and St. Peter's. Hope the Pope -- hey that rhymes -- hope John-Paul can fit us into his schedule."

"I also want to see a soccer match at the Coliseum, and then take Laura for a romantic cruise on the Grand Canal," the president said.

But Bush noted that serious diplomacy was the primary reason for the trip. "We've got more countries wanting to join NATO, and I don't like it one bit," he said, singling out Georgia's application for membership.

"We can't let our Peach State join NATO. As much as I would like the Confederacy to be a part of NATO, it makes it look like America is not fully behind my foreign policy, and I can't not have America at my behind, fully," said Bush.

Bush had a message for Georgia. "I have a message for the politicians in Atlanta: NATO is for foreign countries. That means countries that are foreign, which means they are foreigners. Meaning not domestic. They speak foreign languages, French, German, Russian, British," Bush said.

In other news, the White House denied Bush was booed when he threw out the opening day first pitch at yesterday's Washington Nationals game. "They were yelling 'Buuuuuuush, Buuuuuuush'," press secretary Dana Perino said.

Permalink | Comment
---


Posted March 28, 2008
Clean energy breakthrough?

Invention harnesses prissy outrage of people enforcing their copyright on the Web

A promising new technology that attaches generators to the eyeballs and fingertips of people using the Internet may be the answer for a world seeking independence from oil and coal.

Researchers at the Scandia National Laboratories attached experimental devices called "On-body Charging Dynamos" (OCD), tiny mechanical armatures, to the fingers and eyes of test subjects. As a person surfs the internet, the small hand and eye movements generate electricity.

People from many walks of life were tested--people looking at news, streaming television and reading blogs. But the most power generated -- more even than porn watchers -- came from people who obsessively go around the Web looking for unauthorized use of their intellectual property.

The study's champion OCD energy producer was Moss Botheringhim, a radiology artist from the village of Boston Market, Washington. Botheringhim, who specializes in seascapes, wildlife and luggage, consistently sustained a level of 5,000 megawatts when searching the Web for sites displaying copies of his x-ray art without permission. When Botheringhim locates a violation after several hours of searching, he completes the site's visitor registration processes, and leaves a message admonishing the site owner and demanding his copyrighted work be removed.

It was found Botheringhim's energy production was 5% higher when his request was stated passive aggressively, and another 9% when smug.

"Imagine the amount of mental effort that goes into creating the Google Image search criteria," said Dr. Nicholas Alset, who led the Scandia team. "A dozen Moss Botheringhims could produce enough prissy outrage to serve 50,000 homes,"

Doubters call the phenomenon illusory.

"From all indications this is another perpetual motion-type hoax," said a scientist with NASA, who requested anonymity just to be on the safe side. "Sure, he generates 5,000 megawatts, but that's only because he has at least a 5,000 megawatt ego."

"That ego is fed by the unauthorized copies of his artwork on the Web. But by enforcing his copyright, he is steadily decreasing power to his ego. The more effective he is at removing his x-ray art from the Web, the less OCD power he will generate."

"An obscure narcissist is a sad, lonely thing," the scientist said.

Permalink | Comment
---


Posted March 25, 2008
Clinton fires speechwriter

Hillary sorry if people saw Don Rickles as divisive

Hillary Clinton fired her chief speechwriter Don Rickles today, in an effort to blunt criticism over what is being perceived as her campaign's harsh rhetoric directed at rival Sen. Barack Obama.

Rickles, 81, long ago secured his place as Hollywood royalty. He was a comic and acted in movies for decades, becoming a confidant of Frank Sinatra.

Then last year he decided to try his hand at political speechwriting and messaging. He joined the Clinton campaign, developing the "Dennis Kucinich looks like his face got stuck in an electric shoe polisher" talking point, which won Rickles the respect of Clinton insiders.

Other speeches by RIckles, including "Joe Biden says no war for oil, but he would nuke the country that tried to raise the price of Rogaine," and "what's with Biden's hair? Hey Joe, the car wash called, they want their chamois back," helped Clinton to a commanding lead in the polls prior to the Iowa caucuses.

However, Obama's surprising success in the primaries, combined with Clinton's inability to build momentum, put pressure on Rickles to devise more aggressive language, according to persons close to the Clinton campaign. Rickles responded with more hard-hitting issue messages, and Clinton read them.

Rickles wrote speeches that hit John Edwards over his position on employment ("John Edwards is too pretty to be president") and Bill Richardson's record as a governor, congressman, diplomat and Energy secretary ("why can't Bill Richardson hold down a job?").

Then on Monday remarks written by Rickles raised another storm, when James Carville used them during a TV interview.

Commenting on Gov. Richardson's endorsement of Obama, Carville told CNN, "Don't get me started on that hockey puck. Don't ever get between Bill Richardson and the Taco Bell express line."

Richardson declined to respond other than to say he didn't want to get down in the gutter with Carville and Rickles. But a number of Democratic officials and commentators said Rickles had gone too far, and called upon Clinton to denounce him.

This morning Clinton told reporters she is replacing Rickles, but refused to denounce him.

"Rickles' words were not only wrong but divisive, divisive at a time when we need unity," said Clinton. But, she said, "it would be wrong to condemn a man who has devoted his life to bringing joy to millions, because of a few words."

"There will no doubt be those for whom my statements of condemnation are not enough. To them I say: I'm sorry," said Clinton. "If that's how they feel."

Asked if that was not much of an apology, she thought a moment before replying, "I apologize. If they misunderstood."

For his part, Rickles professes bewilderment at the controversy. "I kid Bill Richardson," said showbiz's 'Mr. Warmth.'

"I kid because I love."

Permalink | Comment
---


Posted March 20, 2008
Iraq not speaking to Bush

Uncertain future after Bush forgets 5th anniversary

Baghdad is quiet but tense Thursday morning, one day after President Bush forgot his and Iraq's fifth anniversary.

"He claimed he wanted to do something spontaneous and romantic, but give me a break," said Iraq. "Showing up late with Cheney and McCain so they can watch spring training baseball isn't spontaneous, it's insensitive," Iraq said.

"As for romantic, he obviously has no idea what romantic is." Iraq is refusing to speak to Bush "until he shows he's sorry for what he did."

Last night Bush initially claimed he had merely tried to plan an informal celebration. "The only reason Cheney and McCain were there was to deliver the giant submarine sandwich," Bush told Reuters. "I guess Iraq wanted me to do something more conventional."

But this morning Bush admitted in a radio interview that he had let the anniversary slip his mind.

"I am so busted," Bush told The Adam Carolla Show. Carolla convinced Bush to send Iraq flowers, and suggested a website offering discount bouquet shipments if the promotional code ADAM is used.

However, Iraq was not mollified. "We all know what's going on here," Iraq said. "What's going on here is that he'd rather be with someone else. Pakistan and Syria have been texting me that they've seen Bush at the clubs with Afghanistan and Iran."

"If he wants this relationship to work, Bush needs to stop getting preoccupied with other things, and get back to occupying me," Iraq said.

Permalink | Comment
---


Posted March 18, 2008
Essay contest to decide Florida Democratic primary

The Democratic National Committee has decided an essay contest will settle the fate of Florida's delegates to the Democratic National Convention.

The decision came Monday afternoon, shortly after the head of Florida's Democratic Party said rank and file support was weak for any of the mail-in ballot, primary and caucus alternatives.

"If it's all the same to you, Florida would like to pass, and let Michigan go ahead," chairperson Karen Thurman told DNC head Howard Dean by phone.

"Florida Democrats are uncertain they can decide an election without the involvement of Katherine Harris," she explained later to reporters. "This is all happening too fast, you know? Maybe we'll be ready by 2012 or 2016."

Shortly after speaking with Thurman, Dean emerged from a closed door meeting with advisers to announce Florida's delegates would be allocated by a winner-take-all essay contest between Sen. Barack Obama and Sen. Hillary Clinton.

Each will write a 1,500 word essay on a topic they will get to choose from a list of a dozen or more.

"We believe this is the fairest for both candidates, as well as giving the Sunshine State the moment in the sun its Republican-controlled legislature was so keen on having," Dean explained.

The essay questions are being written now by a special DNC panel. So far the categories include:
What "not campaigning in Florida" means to me.
States shaped like a gun.
Achievements of Gloria Estefan in the year 1996.
Famous ballot count disruptions.
Which is better, an early primary or a late primary.
Miami Vice trivia.
Mark Foley's Key West
Jeb Bush: father of the year?
Ask not what a superdelegate can do for you, but what you will do for a superdelegate.
Tenth Amendment rights Florida shouldn't have.
In other campaign related news, former Rep. Geraldine Ferraro delivered a masterful speech today on politics and race, in which she distanced herself from herself.
"I certainly denounce my comments about Sen. Obama's race and qualifications, but despite that I will continue to stand behind myself," said Ferraro. She then attempted to tell an anecdote about a little girl who tried to help her mother save up money to donate to the Clinton campaign by claiming a preference for hummus-and-pesto sandwiches.

Permalink | Comment
---


March 17, 2008
New Obama rumor traced to Clinton

Emails claim "O'Bama" is secretly Irish

An email spreading false rumors about Democratic presidential frontrunner Barack Obama has been traced back to the faltering presidential campaign of Hillary Clinton, inflicting yet another blow to Clinton's credibility.

The email first appeared in inboxes last week, making allegations about Sen. Obama that seemed timed to coincide with today's St. Patrick's Day celebration. The claims included that Obama is secretly Irish American, that he had Africanized his real name of 'Barry Kilkenny O'Bama,' and that he had removed his apostrophe.

A line from the "O'Bama" email reads: "Obama took his Senate oath in Gaelic and knows the words to Danny Boy -- what the heck is he, Catholic, Protestant or Muslim? He might even be a Riverdancer." It goes on to claim that Obama attended a step-dancing school as a child, and speculates he is hiding a pot of gold received from indicted entrepreneur Antoin "Tony" Rezko.

A photo was included showing Obama wearing a green sweater at a Boston Celtics game he attended with author Frank McCourt.

Sen. Clinton discussed the "O'Bama" email last night on the Fox News program "Craven Journalism." She told the program's host, Fawn Craven, that she had no knowledge of the email, and disavowed the contents.

"So you don't believe that Senator Obama is a Riverdancer?" asked Craven.

"No, there is nothing to base that on. As far as I know," Clinton replied.

One person who got the "O'Bama" email was not convinced. Duane B. Frandle, 37, a wireless phone salesman from Bothell, Washington, was immediately suspicious.

"For starters, I didn't find the claims believable," Frandle said. "And second, they're not particularly scandalous. I was outraged that someone would spread such ineffectual rumors."

Tracing the email took only moments. Frandle opened the message's source information, and found a transparently disguised sender address: hillarydidntsendthis.nosirreebob@hillaryclinton.com

If Clinton's campaign is indeed responsible, it may have made the biggest miscalculation of the 2008 campaign. A new survey by pollster Stan Dardeviasian shows that Clinton's flagging support has eroded even further since the "O'Bama" email. Fully 94% of respondents answered "what the (expletive) are you talking about" when asked if they thought a person of Irish descent could be qualified to be president. Sen. Obama's favorable ratings have actually increased 8%.

"It's embarrassing for her, and not just that she was found out, but how badly she misjudged American attitudes toward Irishness," said Dardeviasian. He said by and large, Americans hold favorable views of the Irish, Riverdance notwithstanding.

"A majority are fed up with being afraid of Riverdance, and wouldn't care if Obama were really Irish," Dardeviasian said. "Most say they have had a pint of Guinness at some point in their lives, and liked it."

Permalink | Comment
---


Posted March 16, 2008
Space robot snafu

'Dextre' unable to communicate with Canadian controllers after metric spelling error

The future of the international space station's new Canadian repair robot, Dextre, is in doubt after discovery of a serious error during its assembly. Astronauts who put the robot together earlier today accidentally installed its R and E in the wrong order.

Sidebar:
Dextre facts
Height: 12 ft (4124 cm)
Weight: 3400 lbs. (950 liters)
Arm length: 11 ft (12 parsecs)
Size 55 HHH feet give Dextre superior stability when working outside the station. And you know what they say about the size of a robot's feet.
NASA spokesman Buzz Frandle said the mistake was inadvertent, and occurred when space shuttle Endeavour astronauts Rick Linnehan and Michael Foreman used the English spelling, 'Dexter,' instead of the correct metric spelling.
The error has left French-speaking Canadian controllers unable to communicate with the robot.
"The basic diagnostic check is to ask Dextre to identify itself," said Pepe L. Pugh of the Canadian Space Agency/Agence Spatiale Canadienne. "Well you can imagine our prissy outrage when it replied 'Dexter,' which is complete gibberish," he said.
"It's totally unacceptable, another affront to the French by English speakers. How difficult can it be to remember that in French we reverse the order of words, like Klingon?"
"We're going to let this slight fester and never get over it," Pugh said.
In related news, presumptive Republican nominee for president Senator John McCain said the U.S. should pay compensation for the Dextre mistake. "I am going to introduce a bill in the Senate to award the French another huge aerospace contract," McCain said.

Permalink | Comment
---


March 13, 2008
Old Navy buddy endorses McCain

Commodore Perry: McCain will open door to Japan trade

Senator John McCain received support today from an old Navy buddy in his run for America's highest office.

The endorsement by famed Commodore Matthew C. Perry is a counterpoint to recent publicity surrounding comments by U.S. military officials questioning McCain's temperament. Some expressed concern about what they called his "knee-jerk response factor."

"Knee-jerk is exactly what we need in this day and age," said Perry, revered as the 'father of the steam Navy.'

"While Barack Obama and Hillary Clinton argue over whether they're really planning to end NAFTA, Japan is ripe for the picking," he said.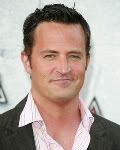 Commodore Matthew Perry
"I'll be there for you," he told McCain.
"Japan represents an enormous potential trading partner for American goods like raw cotton, furs, pottery and missionaries," said Perry. "They cannot be allowed to keep their door closed to the outside world."
"My old friend John McCain will open that door, or blow it open with naval cannons if necessary, and I am behind him 100 percent for the presidency," Perry said.
McCain welcomed the support of Perry, under whom he served aboard the U.S.S. Mississippi during the war with Mexico, and said he would repay Perry's faith in him by aggressively pursuing trade with Japan.
"The Dutch and Chinese cannot be allowed to have a Japan monopoly, as they have done since the start of sakoku," said McCain, referring to Japan's policy of isolation that began in 1633, and allows only small Dutch and Chinese trading posts in Nagasaki. "Japan must be opened to trade, and with it, American-style democracy for its people," he said.
"Mr. Shogun, open this door!" McCain concluded dramatically.
Perry is interested in foreign trade due to his success in the world of business, which is legendary. After retiring from the military, Perry settled in Chicago, where he opened a small shop at the Navy Pier selling pea coats, bell bottoms and sailor caps. He named the shop Olde Navee. Later, after a name change to Old Navy, it became a national retail phenomenon due to a series of campy advertisements featuring actress Sarah Bernhardt, showman Buffalo Bill Cody, author Mark Twain, and Joan Rivers.

Permalink | Comment
---


Posted March 13, 2008
'Kristen' resigns from Emperors Club VIP

The woman known as 'Kristen' who is at the center of the Eliot Spitzer prostitution scandal today announced her resignation from the escort agency patronized by Spitzer.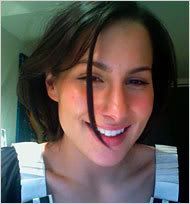 'Kristen' Quits
MySpace.com via the New York Times via Getty Images via Drudge Report via The National Enquirer via US via People via Highlights via Reader's Digest via Congressional Quarterly via Little Nickel via Cigar Afficionado via Popular Mechanics via MySpace.com
Ashley Dupré, 22, told a hastily summoned press conference that she is leaving the Emperors Club VIP because she is no longer able to carry out her official duties due to the avalanche of publicity.
"It is with great sadness that I announce I am resigning from the Emperors Club VIP," said a visibly emotional Dupré.
"This resignation will be effective Monday, March 17, which the New York Post has requested, believing this date is the best for ensuring a disorderly transition at both Emperors and in Albany," Dupré said.
Dupré said she wanted to "parlay my 15 minutes of fame into 16, 17 and possibly even 20 minutes, a book advance, and a Barbara Walters interview." While she has no long term plans, she did say she hopes to appear on ABC's "Dancing With The Stars" in 2009.
"I have let myself down, and I've let my business manager down. But most of all I've let down my clients, who are all very special to me. The politicians, the clergymen, the businessmen from out of town. The role players, the sexually inadequate, the kinky freakzoids. And especially the rich and powerful who are unhappy with life and career and just want to talk and screw, followed by a good cry," she said.
"But most of all, I'll miss Lenny, the Mayflower Hotel concierge. Thanks for all the referrals, Len-meister!"
Under the Articles of Incorporation of Emperors Club VIP, Dupré will be succeeded by 'Tami,' a 19 year old coed from the Boston area who likes art and the theater, and speaks four languages.

Permalink | Comment
---


Posted March 11, 2008
Outrage at N.Y. Governor

Republicans say Spitzer forgot to apologize to Jesus

New York Governor Eliot Spitzer yesterday admitted he had been caught by a federal investigation into an international prostitution ring.

"I apologize first and most importantly to my family. I apologize to the public to whom I promised better," Spitzer said Monday in a brief appearance at his Manhattan office. "I have disappointed and failed to live up to the standard I expected of myself. I must now dedicate some time to regain the trust of my family."

However, prominent Republican critics say Spitzer forgot someone important in his apology.

"Who cares about family, the public and his standards -- Jesus is the one deserving an apology. And heÕs still waiting," said Francis F. "Fifi" Frandle, GOP image consultant and ethics guru.

"Just call me the right wing's little moral compass," jokes Frandle.

"Whether a Republican is caught with an escort, chasing Congressional pages around a desk, tap dancing in an airport men's room, or leaking the name of a CIA agent, the first person he seeks forgiveness from is Jesus," said Frandle. "This is because when someone takes the oath of office, your hand is on the Bible and you swear to god, Jesus' dad, who gave Moses the Constitution on stone tablets."

"After Jesus, the big Kahuna, you don't need to apologize to anyone else. Which is important, because apologizing to ordinary people undermines a Republican's natural position as a leader," he said.

"If someone still gives you a hard time, you tell them Jesus has already given you a pass, and it's none of their business."

And if the controversy still won't go away? Frandle says there is a standard hierarchy that can be blamed: "alcoholism, chemical dependency, dehydration, secular progressives, George Soros, the designated hitter rule, and, finally, Satan."

At the White House, a gleeful President Bush said the fact that Spitzer was caught as the result of intercepted communications proves the effectiveness of the government's warrantless wiretapping program. "If the terrorists try to hire high-priced call girls, we'll get 'em," Bush said.

Permalink | Comment
---


Posted March 9, 2008
World ends

Bush accidentally sets Doomsday Clock ahead 1 hour

The world suffered a setback early Sunday morning when President Bush inadvertently set the Doomsday Clock ahead one hour, the U.S. government reports. The clock now stands at 55 minutes after midnight, which most scientists say is not good.

Patricia "Patti" Robertson, a spokesperson for the Department of Armageddon Affairs, said Bush was in the process of setting the White House's non-metaphysical clocks ahead one temporal hour for Daylight Savings Time, when he accidentally broke through the three key-activated security doors, 10-digit encrypted keypad, and retina scanner that protect access to the Doomsday Clock.

"The president deeply regrets the incident. His only intention was to be thorough, as he prides himself on attention to details," Robertson said. She pointed out that not all scientists agree about Doomsday, with some saying it is either not happening or result of a natural process.

The Federal Emergency Management Agency quickly responded to this morning's rise of a darkened sun the color of blood by distributing flashlights and batteries to relief centers.

White House press secretary Dana Perino said the president has asked the major TV networks and CBS for airtime this evening to reassure the nation about the end of the world. "He will ask Wall Street to be optimistic when it opens on Monday," said Perino. She said Bush will also ask Congress to increase the recently approved economic stimulus rebates by an additional $25 per taxpayer.

In related news, the Center for Economic Incantations and Policy Research reported today that Americans' daylight savings rate is at an all time low. The report said the average American family is carrying an average darkness debt of 23,000 hours of sleep.

Permalink | Comment
---


Posted March 6, 2008
McCain fails to renounce Hagee

Accidentally renounces Hee-Haw's Hager

Senator John McCain, seeking to move back to the center after locking up the GOP nomination with primary wins in Ohio, Vermont, Rhode Island and Texas, attempted yesterday to distance himself from fundamentalist Christian pastor John Hagee. McCain has taken steady criticism since receiving the controversial minister's endorsement last Wednesday.

The attempt went awry, however, when McCain mistakenly renounced "Jon Hager and an unspecified number of things he stands for."

Hager and his identical twin brother, Jim, are longtime fixtures in the country music world. They were regulars on "Hee-Haw" from 1969 to 1986, and actors in an episode of the original "Bionic Woman" as well as their own TV movie, "Twin Detectives." They continue to perform today, delighting audiences at state fairs, festivals, corporate events, rodeos and casinos.

In contrast, the incendiary Hagee has an internationally broadcast radio and TV ministry. He is known for his fervent support of Israel, advocating preëmptive military action against Iran, espousing a belief that the Koran mandates the killing of Christians and Jews, and attacks on the Roman Catholic Church -- including calling it a "false cult" and "the great whore."

Today Jon Hager expressed dismay at being touched by the political controversy.

"My brother and I just want to make music for our fans," Hager told the music magazine Creem Spinach, published by AARP. "Frankly, we're uncomfortable at being confused with someone who spends so much time demagoguing about killing, war and whores, great or otherwise," Hager said. He offered to give McCain Toby Keith's private number.

When told he had misspoke, McCain said it was an honest mistake. But he rejected the suggestion of advisors that he go ahead and disavow Hagee anyway. "I'm not going to renounce John Hagee right after renouncing Jon Hager, I'd look like a senile old fool," McCain said.

Permalink | Comment
---


Posted March 3, 2008
New transportation metaphor for McCain

Straight Talk Express will now be a Local

Saying he is feeling nauseous from moving so fast, presumptive GOP nominee for president John McCain announced his Straight Talk Express campaign would no longer offer express service.

From now, whether the Straight Talk Express McCain is riding in at any particular moment is a bus, van or car, it will be a local with frequent stops. The average surface speed is expected to be between 7 and 10 miles per hour.

Campaigning in Houston in advance of tomorrow's Texas primary, McCain told a rally of supporters the express-speed talk has been making his head spin. "Sometimes I feel like I've taken another SAM missile up my tailpipe," joked McCain, to appreciative laughter.

"My friends, we need to slow things down as far as the straight talk goes," said McCain. "Besides, no one likes fast talk, which is another way of looking at it."

"We might use up all the straight talk before the election, and we can't have that. And so, the ardent conservative that I am, I've decided the conservative thing is to have less straight talk today, so there will be enough left for future generations."

The change went into effect immediately after the rally, with McCain boarding an Ohio-bound chartered bus with "Straight Talk Local" emblazoned on the side. The bus completed the first 4 miles of its route in 42 minutes, stopping frequently to board a number of lobbyists and megachurch pastors.

The red and white coach is emblazoned with logos of Sprite, Nabisco Saltine Crackers and, of course, Dramamine.

Permalink | Comment
---