Community Calendar


GOP comedy tour comes to town

(Westernmost, Florida) Just in time for tomorrow's Sunshine State primary vote comes the quadrennial Republican Deaf Politics Tour through the panhandle. The fun happens tonight at 8 pm at Westernmost's Comcast MetLife Home Depot Staples Arena.

This year four comedians are featured in the highly anticipated laughfest, with routines that have become recognizable on Fox News, CNN, and other comedy channels.

Headliner Mitt Romney is an exciting ventiloquist, with the ability to contradict himself while drinking a glass of water. His 'big dog in a box' routine is currently a comedy circuit sensation.

Following Romney is roly-poly funnyman Newt Gingrich, who specializes in wife jokes like "My wife is so sick I divorced her," and "Take your wife -- please!"

Rick Santorum combines improv and prop comedy, able to elicit laughs with disparate items such as Vaseline, a birth control device, and a fetus in a jar.

Also on tonight's bill is Ron Paul, star of Fox's "Sh*t My Son Says Which I Say Too."

"These are the most patriotic comedians we could convince to show up," said tour organizer Reince Priebus, who has a promise for Westernmost comedy fans.

"If this isn't the funniest evening you've ever seen, I'll throw myself under me," Priebus said.

Permalink | Comment | Like it? Please consider a donation of $1.11 (or more!)
---



Boehner supports economic fairness


"Get rid of the securities laws... we end Wall Street crime"

(Miami) The top Republican moved quickly today to answer President Obama's call for economic fairness, which he issued in yesterday's annual State of the Union address.

"I support the President's goal of making government leaner, if that means smaller," said House Speaker John Boehner, who in turn issued his own challenge to the White House.

"Most of what government is are laws. If we get rid of the securities laws strangling our financial sector, we reduce the size of government and, by definition, we end Wall Street crime. No more economic unfairness."

Boehner said such things as insider trading and bank fraud are essentially victimless crimes. "No one ever got killed because some bank got a kickback on a mortgage, or a brokerage sold some tainted tranches. No harm no foul. Yes, decriminalization is the way to go."

The leading Republican presidential candidates quickly threw their support behind Boehner's proposal.

Current frontrunner Newt Gingrich said he understands what Speaker Boehner is talking about. "I'm being treated as if taking money from Freddie Mac violated the law, even though it only violated my 'principles'," said Gingrich, making airquotes with his index fingers.

"And I have always said the House was wrong to reprimand me in 1996. All I did was lie to the Ethics Committee -- it was just horseplay," said the former Speaker.

At an authentic Swiss-style fondue fundraiser in Palm Beach, former Massachusetts Gov. Mitt Romney said he believes any action on economic fairness should extend to people who make innocent errors when filing their income tax returns.

"Also, churches shouldn't be able to penalize members who accidentally undertithe. That is if liberty means anything anymore."

Permalink | Comment | Like it? Please consider a donation of $1.11 (or more!)
---



Romney endorsed by mannequin who met with Perry


(Tampa) Mitt Romney picked up a key endorsement today, as he took his struggling campaign into Florida ahead of that state's January 31 Republican primary.

The Romney campaign came to Tampa intent on shaking off Saturday's loss to former House Speaker Newt Gingrich in the South Carolina GOP primary. The former Massachusetts governor used an appearance at a roundtable here to announce picking up the endorsement of Victoria Secretti, a figure in the inanimate object community.

"I'm proud to call Mitt Romney a fellow inanimate object," said Secretti, a clothing mannequin from Bluffton, SC as she posed with Romney for photographers.

Secretti had been lobbied for her endorsement in the run-up to the South Carolina vote by now former candidate Rick Perry. But Secretti said she ruled out the Texas governor when, during a question and answer session at a Bluffton restaurant, Perry refused to take her question.

"Rick Perry looked through me like I was the furniture," said Secretti, adding, "I'm glad he dropped out, it shows how much power nonpeople have in the Republican Party."

"I like how Romney identifies with inanimates like me. The flannel shirts, his Carhartt coat with the collar turned up just so, the crisply pressed blue jeans. It just says 'Ich bin ein mannequin'," Secretti said.

The endorsement comes at an opportune time for Romney, as he prepares for tonight's debate at the University of South Florida. Polls show many Florida inanimates leaning to Romney.

"Romney is the candidate who reminds me most of an inanimate object. I want to hear his views on inertia, that would be the decider for me," said Breeezy Air Conditioning Service, a limited liability corporation in Gulf Breeze.

It was a sentiment echoed by Playa Del Boca, an Orlando condominium complex, who said, "his statements about corporations being people makes me think he would put non-living things first for a change."

And Salmon P. Chase, a retired ten thousand dollar bill from Washington, DC who winters in Miami, said: "I'm betting myself that Romney gets the nomination."

Permalink | Comment | Like it? Please consider a donation of $1.11 (or more!)
---



Romney Talks Free Market Foreign Policy


(Helvetica, SC) Stressing his campaign theme of "markets work," former Massachusetts Gov. Mitt Romney thrilled a Republican rally in this western South Carolina town today with his strongest statement to date of how he would conduct the nation's foreign affairs.

The frontrunner for the Republican nomination said his experience as a corporate CEO will help him run America's international relations like a business.

"We talk of how much we value peace, but no one really knows what the value of peace is," said Romney. "I will find out, by negotiating with other countries in one-to-one, free market-style transactions -- because markets work, my friends."

"As your President, I will make make sure America's military remains second to none in the world. Then I will ask each country how much it's worth to them not to be invaded by us," Romney said, to sustained applause and hooting.

Romney said creating a market for peace will generate enough revenue to balance the budget. "Other countries will be willing to pay billions for peace, especially the small ones," he predicted.

"What we collect will more than pay for my planned 100% tax cut for job creators,"

Romney said that under his plan the State Department could actually turn a profit for the first time in history.

War, Inc. and Peacecorp both finished the day up 2 percent on the New York Stock Exchange.

In a related story, Texas Gov. Rick Perry gave reporters a preview today of his ideas to revamp foreign aid: "Zeroing out the aid we give foreign countries is the first step. The second step is to be more smarter about selling them American products. For instance, if I'm not mistaken Hungary needs food urgently." Perry then suspended his campaign to have lunch.

Permalink | Comment | Like it? Please consider a donation of $1.11 (or more!)
---



Court throws out Ben Stein lawsuit


A California judge threw out Ben Stein's lawsuit against Kyocera Corp. and an advertising agency today, only a week after America's clown economist went to court.

Stein, 67, alleged the Japanese electronics giant and ad firm Seiter & Miller fired him from a job starring in a series of commercials when they found out he doesn't believe in global climate change because God controls the weather, not humans.

"The defendants discriminated against Mr. Stein based on his religious beliefs, and stole his public persona by hiring a lookalike actor they dressed in a bow tie and tweed blazer," said Stein's agent Roberta Flak.

Stein's suit charged Kyocera with wrongful dismissal, breach of contract and infliction of emotional distress. Stein sought $300,000 plus punitive damages.

But Los Angeles County Superior Court Judge Rex Reed dismissed the suit as baseless.

Reed wrote: "Mr. Stein claims emotional distress, but researchers who have studied his oeuvre have been unable to establish that he has distressable emotions -- in other words the scientific evidence is inconclusive."

"And as for the claim that the bow tie and tweed blazer are Stein's signature look: I've seen Doctor Who, mister," Reed concluded.

Permalink | Comment | Like it? Please consider a donation of $1.11 (or more!)
---



Gingrich sees upside of postal cutbacks


"Our youth can become entrepreneurs in the messenger business"

(Greenville, SC) Republican presidential hopeful Newt Gingrich yesterday urged Americans not to worry about planned cutbacks at the US Postal Service.

"The postal service is, frankly, an example of the type of big government we don't need anymore," Gingrich, the former House Speaker, said in a Sunday address to the First Ultrabaptist Megachurch of Superchrist in Greenville.

"Shrinking the Post Office, thanks to some creative Republican legislation that put pressure on the Post Office's long term finances, enables us to introduce much needed competition in mail delivery," he said.

"An end to the government's monopoly over mail creates opportunities for the private sector to deliver first-class cards and letters, for only four or five dollars per stamp," Gingrich declared.

Gingrich went on to say he sees the Postal Service's problems as an opportunity for American youth: "Doing something for underemployed kids is a big reason I'm in this race."

The candidate described a concept he thought up that he calls Urban Retraining for Children Having Intelligence Somewhat (URCHInS). "Our youth can become entrepreneurs in the messenger business, all we have to do is employ children to deliver local mail."

"If you're an Anglophile like me, you remember all those scenes from British literature and cinema, where the benevolent aristocrat gets a street urchin to take a message to the telegraph office, carry an important letter to their solicitor, or send an invitation to the vicar to come to afternoon tea."

"They didn't need a government agency or trade union to do this," Gingrich noted.

"Now imagine how my URCHInS program will work in a Gingrich America. Instead of having a unionized government bureaucrat between you and your correspondent, you just call down to the first Dickensian ragamuffin you see in the street. 'You, boy!' you'd say. 'A shilling to take an important message to my second wife, telling her I'm working late at the office'. That sort of thing."

The First Ultrabaptist congregation gave Gingrich and his URCHInS proposal an enthusiastic reception.

"This is the kind of traditional values-based thinking that we need in America, " said Greenville resident Myrtle Beech, 52.

"What's great about URCHInS it is that with white patriarchy and the new aristocracy of the One Percent, we're already most of the way toward recreating a Victorian socioeconomic paradise," agreed Seth Pecksniff, a history teacher at nearby Strom Thurmond Domestic Service Training College.

Permalink | Comment | Like it? Please consider a donation of $1.11 (or more!)
---



Astronomer - "We dodged a big one" with Chris Christie campaign appearance


Earth came perilously close to realizing the Mayan prediction of the end of the world, a leading astronomer said today.

"There had been speculation the so-called 2012 doomsday event would result from some astronomical event, like a meteor strike or being ripped apart by a black hole's gravity. It turns out reality was not far off," said Prof. Leonard Parsec of the Near-Earth Tracking Center near Hilo, Hawaii.

During a January 8 campaign appearance in Exeter, New Hampshire, by New Jersey Gov. Chris Christie on behalf of Mitt Romney, Prof. Parsec detected another massive object nearby. Employing a technique that analyzes the curvature of light around large bodies, he identified the object as Newt Gingrich, a Romney rival for the Republican nomination.

Parsec promptly alerted the White House and NASA.

NASA official Venus Mars said the near miss was unexpected. "We thought it was safe. Gingrich was projected to travel from Portsmouth to Concord, a path that would not bring him near Christie in Exeter," she said.

Instead, the former House Speaker adopted a course from Portsmouth to Nashua, taking him within one mile of Christie.
+
Jan. 8 near-miss
Thanks to Parsec's warning, NASA sprang into action. A U.S. Navy frigate off the New Hampshire coast targeted Gingrich with a radio commercial for Bob Lobster, a seafood restaurant in Newburyport, southeast of Exeter. The ploy worked, causing Gingrich to alter course away from Christie and toward Newburyport.
"It could have been cataclysmic had Gingrich passed closer to Christie, say within 2,000 feet," Parsec said.
"In a worse case scenario, Christie's gravity could have captured Gingrich in a permanent orbit, leading to an irreversible gravimetric disaster. We dodged a big one," he said.
A disruption zone did occur in Exeter where the powerful Christie and Gingrich gravitational fields briefly overlapped. The close encounter set off a small earthquake and knocked out electricity in the zone.
The riverbed of the Exeter River was exposed in several places, and books were knocked off the shelf of the public library.
Exeter Police reported the town was mostly calm, other than an End Of The World zombie party that spontaneously broke out at Phillips Exeter Academy.

Permalink | Comment | Like it? Please consider a donation of $1.11 (or more!)
---



End of era as White House upgrades The Red Phone


The White House paused briefly last Wednesday as the Moscow-Washington Hotline -- also known as the Red Phone -- was retired.

President Obama and Secretary of State Hillary Clinton looked on as Air Force technicians unplugged the Red Phone, a vestige of the 20th century Cold War, from its place next to the President's desk in the Oval Office and replaced it in its original carton. They then installed the new Hotline, a Jawbone ICON Bluetooth headset.

Red Phones in history

+
The hotline in 1963.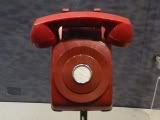 Jimmy Carter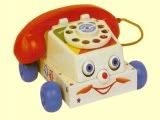 George W. Bush
The storied hotline was set up by President John F. Kennedy and the Kremlin to allow direct communication in times of crisis. At first the hotline was a room of encrypted teletype machines, and was upgraded to an actual red telephone in the 1970s.
Since the end of the Cold War the Red Phone's purpose has evolved. Bill Clinton used it to coordinate the ordering and safe delivery of pizzas to the White House.
The Red Phone on George W. Bush's desk was a prop. Vice President Dick Cheney kept the real one in the Situation Room -- first the Situation Room in the White House, and for six hours on January 20, 2009 on the set of CNN's The Situation Room With Wolf Blitzer as a practical joke.
Obama immediately returned the Red Phone to the Oval Office. But in response to Mrs. Clinton's concerns about 3 a.m. phone calls reaching the President, he decided to modernize the system.
"It took three years and a trip to Best Buy with Bo, but it was worth the $59.95 if it means America and the world are safer," said the President.
Obama put the new Jawbone to the test almost immediately, handling an unexpected terrorism threat. The president spoke at length with the leader of a group calling itself the American Petroleum Institute, who demanded Obama approve the 1,700 mile Keystone XL pipeline, "or else."
"I don't negotiate with terrorists, so I'm thinking about allowing Keystone, but -- and this is a big but -- only with serious reservations," Obama said.
Environmentalists said they are concerned about the possible shift in the President's position on the pipeline. Sierra Club spokesman Leif Frandle said his group wants to find out more before deciding how to respond.
"Maybe the President has a plan about the Keystone pipeline. Maybe he wants us to fight it in the courts so it dies the death of a thousand cuts," said Frandle.
"But we haven't been able to get through to talk to him. We don't have the new Red Phone number," he said.

Permalink | Comment | Like it? Please consider a donation of $1.11 (or more!)
---



Cryptozoologists flock to Eastside

Hope to find Reichert before 8th District expands into Cascade wilderness

If you go down to the woods today you may be surprised to encounter people searching for a legendary Northwest creature -- the fabled Reichert.

Washington's new congressional redistricting plan, issued January 1, is responsible for the increased scientific activity. The plan expands the Reichert's 8th District stomping grounds eastward to Mount Rainier, and across the Cascade Mountains to include Chelan and Kittitas counties.

Dr. Ray Stanz is one of many hopeful discoverers who have fanned out across East King County with hopes of finding definitive proof of the elusive Reichert before the Legislature approves redistricting. "When the 8th District expands and becomes more rural, the Reichert will be that much harder to find," said Stanz, a paranormal researcher specializing in cryptozoology, the study of animals whose existence has not been proven.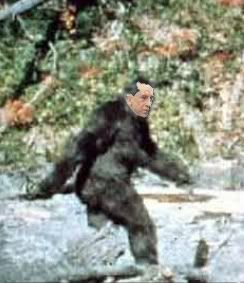 +
Reichert Sighting
Ray Stanz claims he took this photo near Enumclaw in 2002.
Although mainstream science doubts the existence of Republican moderates, Stanz says in 2002 he caught a glimpse of a creature he believes was a Reichert. "I was able to take a photo then, no one has seen a Reichert since," he explained.
While driving a four wheel drive truck equipped with motion detectors, heat sensors and listening gear, Stanz says it is his tracking dog that will give him the edge over his competitors.
"Slobber has the best nose this side of the Bermuda Triangle, the plan is to find Reichert scat and follow its trail back to its cave, which I believe is somewhere in Somerset," Stanz said.

Permalink | Comment | Like it? Please consider a donation of $1.11 (or more!)
---