Archive / Other
Owner of pod transit system woos Marlboro: Designer of 100 lb. pod makes the rounds of Massachusetts communities. 8-1-2017
No mention of Marlboro being the site of Raytheon's PRT demonstration in the 1990s, at the company's Boston Post Rd campus.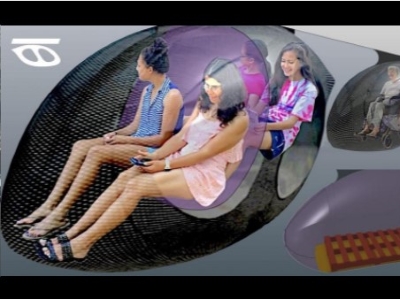 Transit X
Link
India thinktank NITI Aayog tells the Ministry of Road Transport and Highways to permit six new transport technologies. 7-28-2017
Link
Clemson priorities: Planners pick top issues facing Clemson, SC. Mayor J.C. Cook says transit is more than buses, thinks PRT has promise. 4-20-2017
Link
New VW, Same Old Concept 3-6-2017
From Geneva Motor Show 2017, The Telegraph reports on Volkswagen's Sedric driverless concept car, which bears physical resemblance to pod transit vehicles like Ultra and 2getthere. We say again that if you deploy driverless like an automobile, it's still an automobile, with most of the same negative impacts.
Link
Type 1 Misconception 3-6-2017
LA City Watch's Bob Gelfland has written positive things in the past about PRT. But in his latest column on traffic solutions he compares pod transit to the door-to-door service of driverless cars. The PRT niche is the dense urban network with short walking distances. Deploy driverless vehicles on the automobile paradigm and you'll end up with the same problems, like congestion (albeit driverless) and continued sprawl.
Link
Jacksonville wants to develop Ultimate Urban Circulator involving driverless transit vehicles, to replace aging monorail. 2-24-2017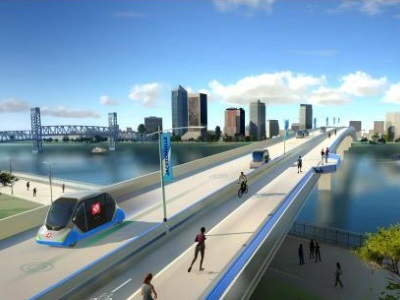 Link
What's next at Masdar 1-15-2017
Ecocity developer seeks "driverless, autonomous and emissions free" technology for new 1 km route, linking Masdar Institute, International Renewable Energy Agency HQ, and planned City Centre.
Link
Mountain View CA commissions AGT study 1-10-2017
Link
Gurgaon hopes 'transaction advisers' (a sort of process consultant) can drive 'smart city' and pod transit plans. 1-8-2017
Link
Tubenet
10-10-2016
Tube now appears optional:
Chinese site with numerous images; video of low speed full size prototype.
Company participated in Pod Car City 8 conference.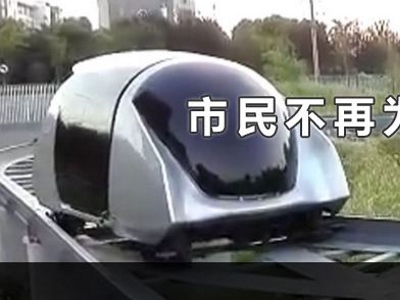 Tubenet
Link
State of Selangor, Malaysia proposes small PRT 'radius' in city of Petaling Jaya (pop. 638,000, 38 sq mi) 10-4-2016
Link